Their 2019 album marks a quantum leap for Velvet Two Stripes. The band rocks a lot harder now, the riffs are bigger and sharper. At the same time, their melodies have become catchier and their richly detailed arrangements more subtle. The highlights are many.
Jack White smoothed the path for bands such as The Kills, Yeah Yeah Yeahs and Deap Vally. All of them with charismatic women right at the front conquering territories between Garage, Blues, Fuzz Rock and Riot Grrrl Punk, a territory where recently a new exciting band has parked their crooked van: Velvet Two Stripes.
In Summer 2019 Velvet Two Stripes had the opportunity to support the Australian stoner rock band Stonefield on their Germany tour as well as sharing the stage with Status Quo. After a successful support tour the trio is now eager to set off fort their first Germany headline tour in February 2020 before going back to the studio to record their third studio album.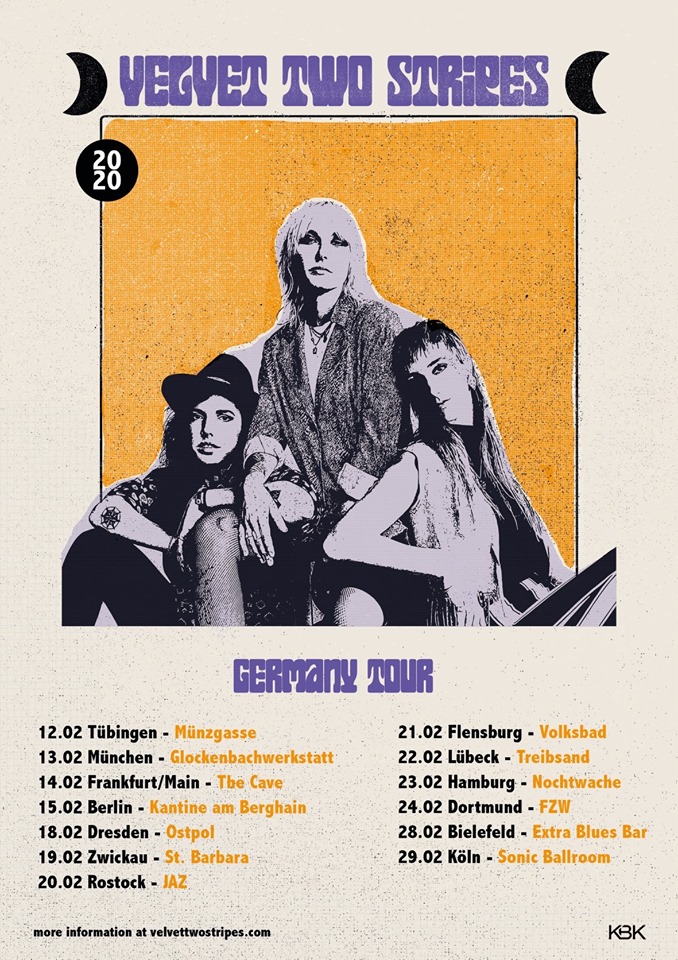 Velvet Two Stripes |Official Website|Facebook Page|Twitter|Soundcloud|Spotify|YouTube Channel|